California Adolescent Health Collaborative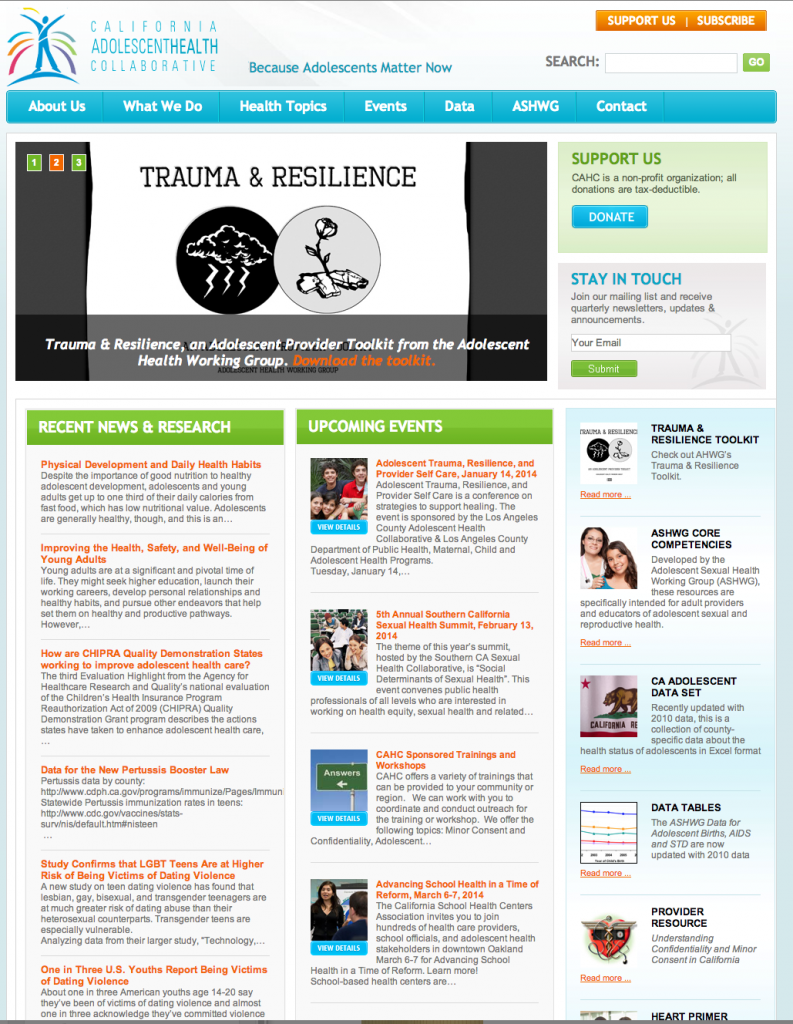 What: Managing the website, social media, and email marketing for the California Adolescent Health Collaborative (CAHC), a non-profit working to improve adolescent health in California
When: 2008-2015
Role: Interactive Content Manager
Highlight:Working with the UC Berkeley School of Business to re-design our website
The Story: I joined CAHC in September 2008, excited to work on a team that included a former supervisor of mine. I began as an office manager, taking on roles including managing our website and publishing a quarterly newsletter. Over time, with social media moving more and more into the forefront of everyday life, I began to experiment with how it might benefit our organization.
In working with a team at UC Berkeley School of Business to redesign our website, I was promoted from Office Manager to Interactive Content Manger. Our website redesign included a more dynamic front page that has brought greater visibility to our newly posted adolescent health information, increased visits to the website through improved search engine optimization, and increases visibility of a donation button for direct contributions. With the new website launched, I've created an online registration and payment system for our trainings which has increased enrollment and thus revenue for our organization.
I've launched Facebook and Twitter accounts for our organization and am working to develop strategies to increase our visibility. Social media has proven to be a great tool to promote our materials and get the word out about training and events.